Business Management is a tedious task and with good management comes the great responsibility of accurate and instant result. A business setup is a huge complex of different departments/modules which are in themselves too complex to handle. For example, let us consider an Organization A which will have departments like Human Resource, Public Relations, Customer Service etc. each department will have a certain number of employees whose data management/tracking is another intricating task to handle.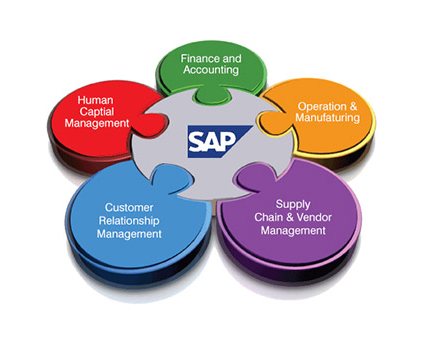 The Introduction of SAP ERP – Rare Facts
SAP is the world's largest business software organization – founded in 1972 and headquartered in Walldorf. Germany.
 World's Third Largest Independent Software Manufacturer after Microsoft and Oracle.
The acronym SAP stands for Systems, Applications, and Products in data processing. The SAP acronym was derived from the original German name, which was Systemanalyse und Programmentwicklung.
Through SAP software a company can plan their business in different aspects like Supply Chain Solutions, Material Management, Sales and Distribution, Finance controlling, Human Resource planning, etc. and handle each module efficiently. For Example, SAP Business Suite includes SAP Enterprise Resource Planning (ERP) as a foundation, plus customer relationship management (CRM), supplier relationship management (SRM), product lifecycle management (PLM) and supply chain management (SCM) modules.
The programming language on which the SAP Softwares is made is SAP ABAP Programming language, totally based on Object Oriented Programming Language. SAP ABAP is considered as 4th Generation Programming Language (and hence the term ABAP/4).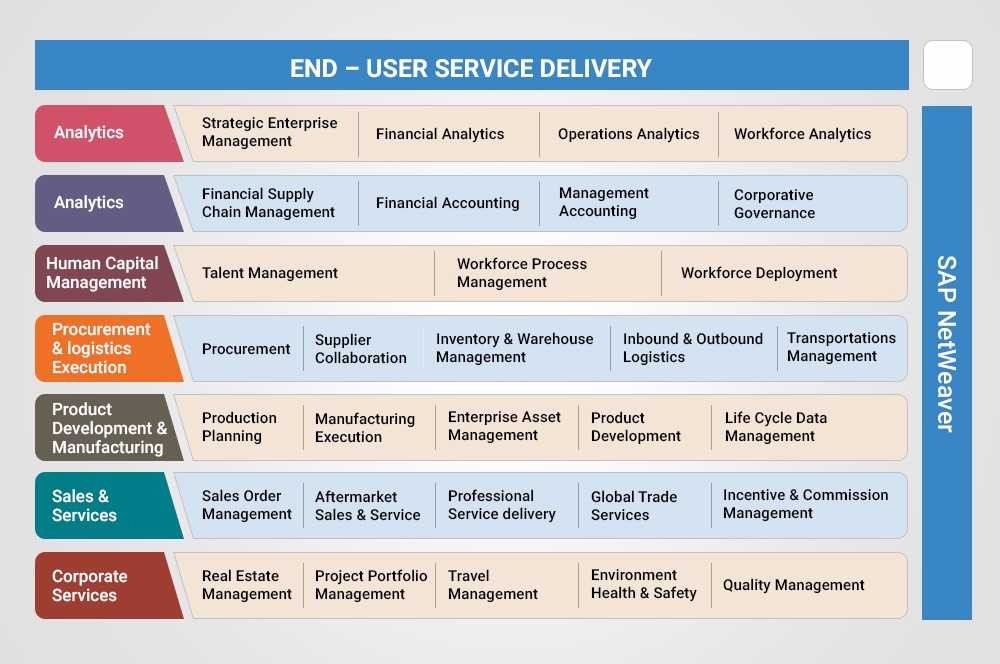 Introduction to SAP HANA
As defined by the SAP Organization itself,
'SAP HANA is an in-memory data platform that is deployable as an on-premise appliance, or in the cloud.  It is a revolutionary platform that's best suited for performing real-time analytics and developing and deploying real-time applications. At the core of this real-time data platform is the SAP HANA database which is fundamentally different than any other database engine in the market today'
In general terms,
SAP HANA is a combination of HANA Database, Data Modeling, HANA Administration and Data Provisioning in one single suite.
In SAP HANA, HANA stands for High-Performance Analytic Appliance.
According to former SAP executive, Dr. Vishal Sikka, HANA stands for Hasso's New Architecture. HANA developed interest by mid-2011 and various fortune 500 companies started considering it as an option to maintain Business Warehouse needs after that.
How is SAP Hana the better version of traditional Technology?
The typical RDBMS was just sorted data with certain retrieval and traversing features however the SAP HANA is a total NEW CONCEPT. Not only DB services, it provides
Memory Management
Analytics Processing
Security
Administration
Data Access
App Development.
It's a whole package covering various domains of the industry.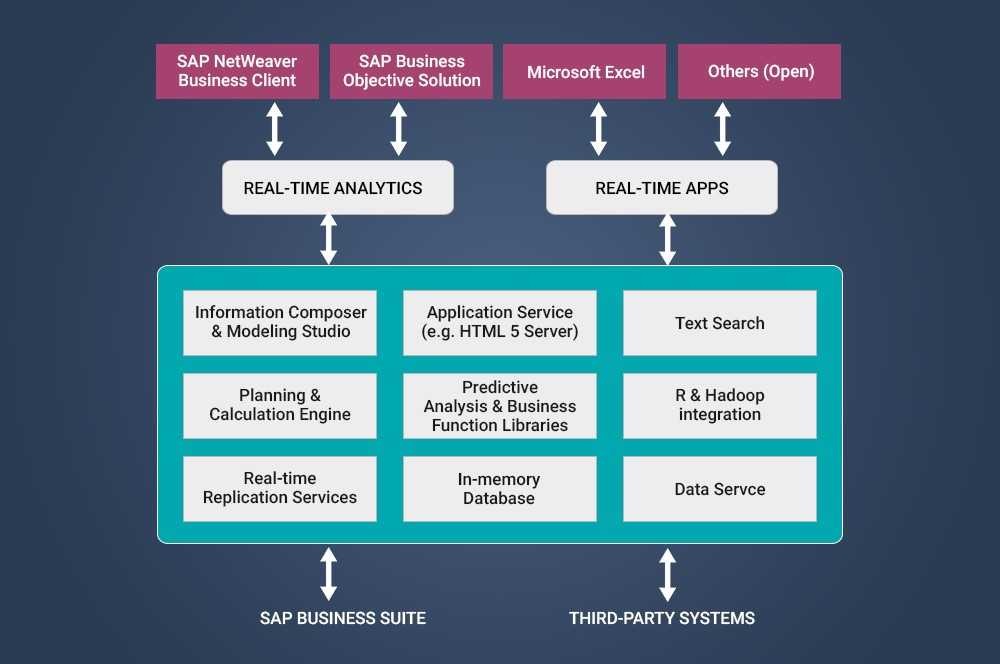 SAP HANA Installation
HANA Hardware vendors provide pre-configured appliances for hardware, Operating System and SAP software product. Vendor finalizes the installation by an onsite setup and configuration of HANA components. This on-site visit includes deployment of HANA system in Data Center, Connectivity to Organization Network, SAP system ID adoption, updates from Solution Manager, SAP Router Connectivity, SSL Enablement and other system configuration.
Customer/Client starts with the connectivity of Data Source system and BI clients. HANA Studio Installation is completed on the local system and HANA system is added to perform Data modeling and administration.
In SAP HANA Installation there are two types of configuration,
Pre-configured Appliances
TDI (Tailor designed Infra)
SAP HANA Licensing
SAP HANA licensing is categories into two :
Used to run SAP applications such as SAP Business Warehouse powered by SAP HANA and SAP S/4HANA.
Used to run both SAP and non-SAP applications. This licensing can be used to create custom applications.
As part of the full use license, features are grouped as editions targeting various use cases.
Base Edition: Provides core database features and development tools but does not support SAP applications.
Platform Edition: Base edition plus spatial, predictive, R server integration, search, text, analytics, graph engines and additional packaged business libraries.
Enterprise Edition: Platform edition plus additional bundled components for some of the data loading capabilities and the rule framework.
 SCOPE
Simpler to work with data that can be pulled from other data sources into HANA or processed using a variety of complementary processing engines, including SAP's Vora implementation of the Apache Spark in-memory computing framework and a SAP HANA Cloud Platform (HCP).
With further advancement, SAP has launched next level of HANA, SAP HANA 2. It embeds a broader range of analytics, algorithms and application programming interfaces (APIs) into the core in-memory computing platform.
 In addition, SAP is making available a free express edition of SAP HANA 2 that developers can deploy themselves to build applications using the services embedded in SAP HANA 2.
New analytics capabilities embedded in SAP HANA 2 include a SAP Hybris as a Service (YaaS) as well as enhancements to existing processing engines for text, spatial, graph and streaming data.
A Report :
"We don't think you should force people to move their data to another platform," says Bernd Leukert, a member of executive board of SAP for products and innovation. Rather than this he believes taking advantage of advanced analytics, machine learning algorithms, and other forms of artificial intelligence. To our surprise SAP is bringing the engines that enable those functions to where the data is already stored. Researchers say that this strategy will reduce latency and eliminate the overhead associated with employing a framework that operates outside of the place where the data was originally created. SAP, with the release of SAP HANA 2, is also improving database management by adding an ability to offload read-intensive data for processing outside of the core SAP HANA 2 database as well as tools that make it simpler to visualize complex data structures.

Recent Innovations in SAP HANA!
Data is ever growing and hence difficult to manage and store. In every aspect of IT, Data Management is one of the major issues. Since the growth of data is exponential so is the cost of storing data in physically or virtually.
Companies are always trying to find the best way to store data in a meaningful format so that they could retrieve it easily. Since the birth of data warehousing almost 30 years ago, numerous innovations in data management have been made, such as Hadoop and NoSQL. SAP has HANA platform for processing high volumes of operational and transactional data in real time. SAP HANA is evolving into the leading technology platform: There are more than 1,200 startups from 57 countries building applications on SAP HANA.
The latest version of SAP HANA also includes
A New file processor API that enables developers to extract text and metadata from documents and a SAP HANA extended application services,
Advanced Model Engine through which developers can add support for additional programming languages and run times.
According to experts, SAP HANA has established itself as a baseline for further innovation.
---
Please follow and like us: