What is Cisco Spark?
A generic definition of Cisco Spark will be that it is Cisco's cloud-based collaboration solution which is aiming to bring about the revolution in the world of Collaboration. We can explain this concept by taking the example of Data Centers which were once present physically in our offices or on a particular site and now is dependent on CLOUD. Similarly, this new concept of collaboration is now LIVE on a mobile app as well as on the desktop platform.
"Cisco Spark is about a Software, or Hardware, or even the Cloud." – Development Team, Cisco Spark.
Cisco had implemented an idea of digitizing all the activities to map to workflows and the workplace so we can revolutionize the way people meet.
It has been developed from ground up with all the activities working together in one platform centered on one app and only enabled through the cloud.
---
Here is what the Inventor has to say :
---
Various features of Cisco Spark: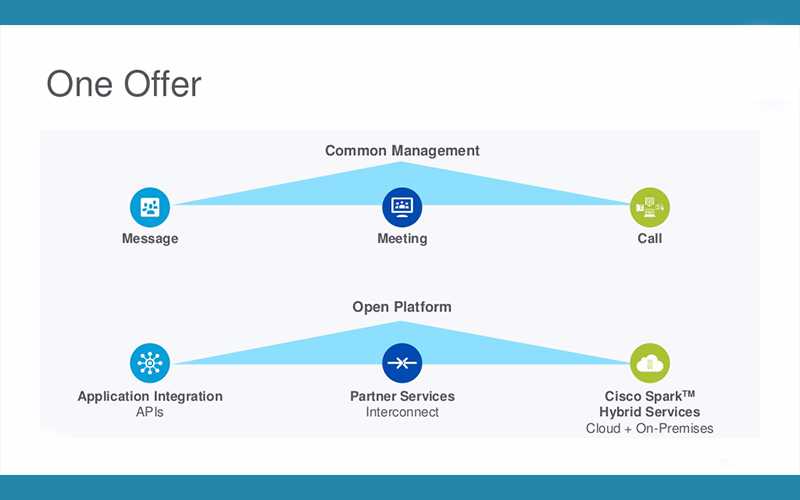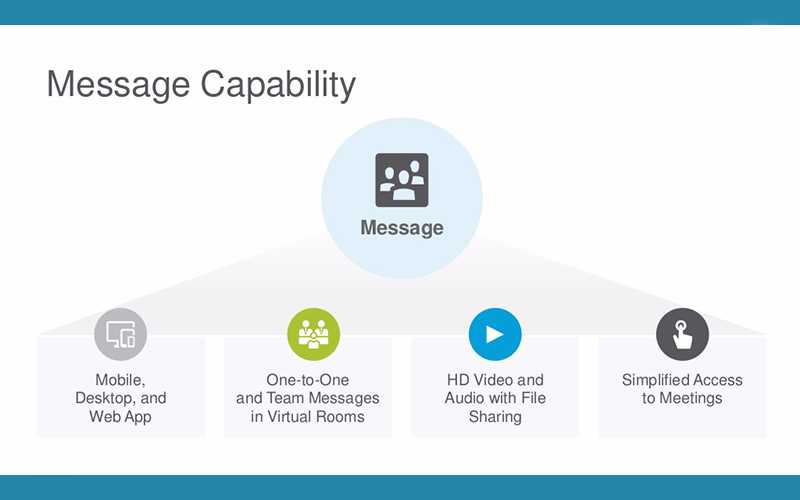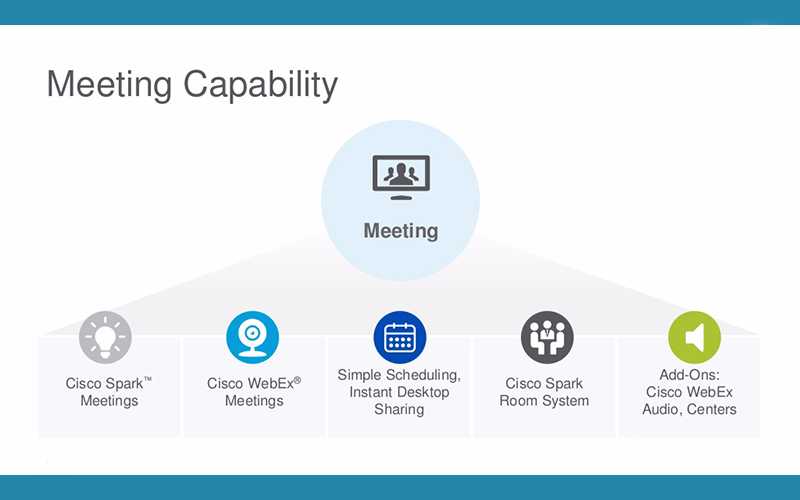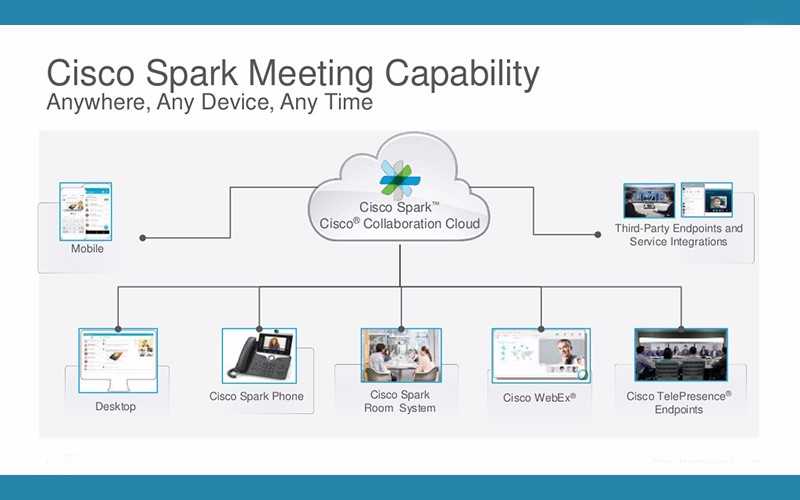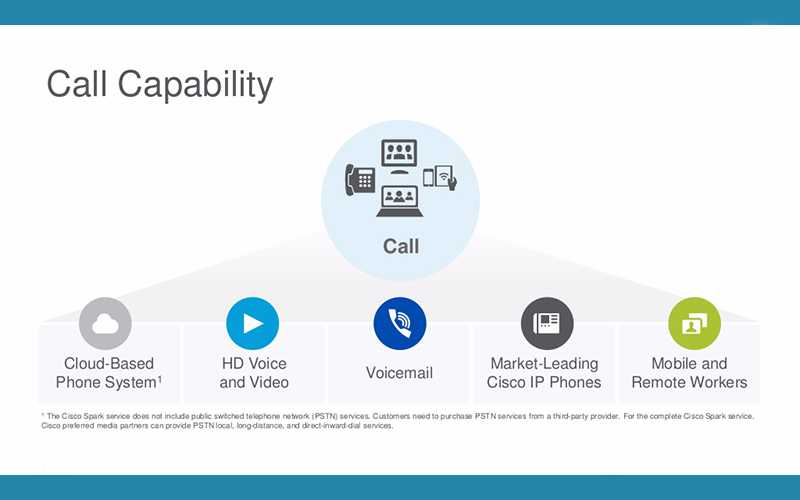 ---
Make Cisco Spark the platform for Your All Work
Cisco Spark for Developers
Create custom integrations using Cisco Spark APIs through the Cisco Spark for Developers portal
Easily configured integrations in the Cisco Spark app to unify work streams
Connect to other apps in seconds to automate recurring tasks and make your tasks more efficient.
---
Totally App Centric
Cisco Spark is truly app-centric.
Join or schedule a meeting, message someone or a whole team, or make a call from anywhere on any device through the Cisco Spark app.
Use a Cisco Spark registered IP or IP Video Phone, a Cisco Spark Desk Device, Room Device or Spark Board
See everything everywhere – whether that is content, video or even an in-use whiteboard or existing stored (live) whiteboards.
Cisco Spark is truly mobile in that not only can you use it from any device through the Cisco Spark app but you can use the Cisco Spark app to 'pair' with any Cisco Spark registered device.
---
How SPARK is Better!
Business and interaction should never stop. Hence Cisco builds this platform to accelerate your reachability. Being physically present everywhere and at any moment with least effort possible could be easily implemented by just few exchange of data on a common platform and of course with a compatible device. CISCO SPARK is the solution. Strictly professional and serving the purpose.
Creates Better Connections
It encourages employees to connect, innovate and deploy.
Without any physical presence, meetings can take place saving time, resources and efforts.
Making it easy for people to know each other, their culture and impart knowledge which eventually leading to stronger and better communication.
It is obvious that the communication leads to better understanding and hence giving more opportunities to let innovations and Ideas bloom.
---
What is Cisco Spark Board?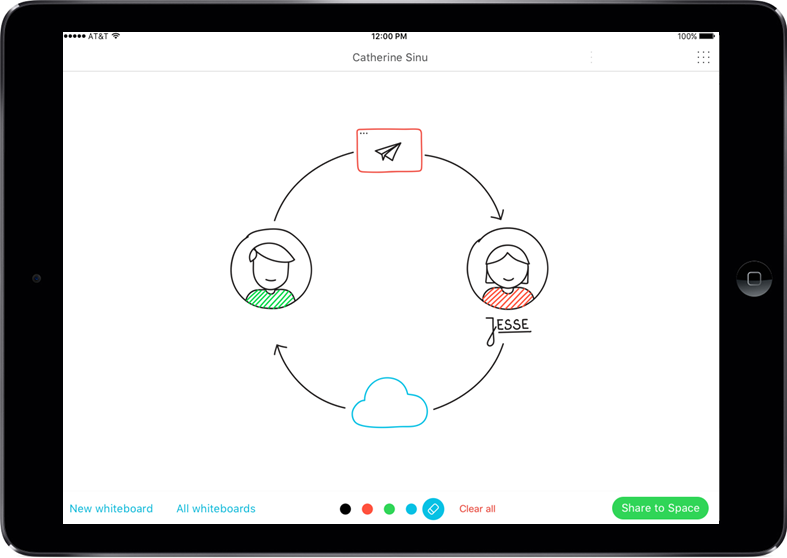 The Cisco Spark Board is a presentation screen, digital whiteboard, and video
Conferencing device all in a single device – for content creation and sharing, connecting physical meeting rooms to virtual teams through Cisco Spark
Also what sets the Cisco Spark Board apart?
It recognizes you – as soon as you walk into the room, it will pair with your mobile device running the Cisco Spark app and give you access to everything you have in Cisco Spark.
It makes it easy to engage everyone – the ability to draw and annotate (soon) at the same time from any device from anywhere.
And cloud persistence – no one else has this ability. Users can easily save docs to a Cisco Spark space for a continuous workflow – which helps keep users in synch.
No more snapping pictures of whiteboards and sticky notes and emailing them out.
---
Cisco Spark Care
Existing customer care solutions are typically too expensive and complex for small customer care teams, which often have limited budgets and little or no access to IT resources.
Lacking attention and support from IT, smaller care teams are often forced to implement shadow care solutions by buying direct online, which can ultimately lead to security compromises and disjointed experiences.
The Cisco Spark core capabilities are leveraged in the Cisco Spark Care offering. Cisco Spark Care is a digital customer support solution for help desks and small teams.
Cisco Spark Care is a digital customer support solution for help desks and small teams of up to approximately 20 members.
It enables connected digital experiences by supporting customer care teams that want to deliver contextual, continuous, and capability-rich journeys to external or internal customers.
Cisco Spark Care capabilities are configured and administered using Cisco Cloud Collaboration Management – the same as other Cisco Spark services.
Within approximately fifteen minutes after setup, Cisco Spark Care can be embedded on your website to offer chat and callback services.
Cisco Spark Care includes a customer care agent workspace and integrated reporting with customer feedback to improve help desk productivity and effectiveness.
Care providers can view a history of the customer's previous interactions (leveraging the Cisco Context Service), allowing them to provide faster, more focused service.
Cisco Spark Care is offered as an optional add-on to Cisco Spark, with an integrated administration and enterprise-class security.
---
SPARK MANAGEMENT
User/Device Management
Role- Based Access
Automated Provisioning
User Self Care Portal
Security and Policy
Powerful Analytics
Cisco spark is Enterprise Grade – from day 1 end to end content encryption
So, Cisco Spark has a no-compromise approach to collaboration.
For example:
Sales – Account planning within a collaborative and safe environment
Marketing – Secure iteration on campaigns, product announcements strategic initiatives
Operations – Safeguarding intellectual capital
Engineering – Driving innovation whilst keeping IP secure
Finance – Secure discussions around earnings releases and financial reporting
Security Professionals – Infrastructure, network, data security
Compliance Officers – Complying with geo and industry requirements
IT and Administrators – Simple visibility and control (operational, behavioral, productivity, utilization)
---
Cisco Spark Control Hub and its different offerings
 With the Cisco Spark Control Hub an administrator can access Cisco Spark engagement & quality reports and Cisco Spark device engagement reports.
Aggregated graphical reports for key system attributes with up to 90 days trending
With the Pro Pack for Cisco Spark Control Hub the analytics available are enhanced:
365-day history
Powerful data exploration engine for drill-down and insight generation
Real-time Meeting Diagnostic Reporting
See user adoption trends with actionable insight to drive greater usage
Understand how licenses and entitlements are being leveraged
Monitor quality of service, capacity, and performance
Data API will be provided enabling the IT Administrator to combine collaboration data and insights with other business data.
Customer/partner will be able to explore graphical reports within Cisco Spark Control Hub:
Interactive reports UX allows the customer to drill down for details.
One can zoom in from an aggregated view to individual session/user level details.
---
 Cisco Spark Flex Plan
The Cisco Spark Flex Plan illustrates Cisco's strategic direction for collaboration by enabling customers to purchase via subscriptions, enabling them to manage budgets easily, and add new services as needed.
This slide illustrates the flexibility that is our end-game. Enabling customers to purchase the services that they need in a straightforward and flexible way, that suits the needs of their organization,
The Flex plan provides this flexibility, whether customers are ready to enable collaboration services for everyone with the Employee Count option or are simply getting started and wish to purchase based on usage with the Shared Meetings option.
For both models, the subscription includes software, upgrades, and technical services in one subscription – dramatically simplifying contract management.
---
SPARK SECURITY
End-to-end security, including secure search
End-to-end encryption of content (messages, files)
Signaling secured using SIP over Transport Layer Security (TLS)
Media encryption using Secure Real-Time Transport Protocol (SRTP)
Granular access control
General-purpose key management infrastructure
User-level room moderator control
Active Directory integration and single sign-on support
Hiding user identity as widely as possible
Customize Security Settings (Application and Mobile Device Security Controls)
Cisco Spark is an enterprise-grade platform and Cisco is committed to meeting an enterprise security needs with the Spark Platform. Enterprise IT require basic controls on the security of the applications they deploy to their users.
With Cisco Spark, the controls to be provided will include capabilities like pin lock enforcement, token revocation, and remote wipe of cached content on mobile clients, Cisco Spark web app idle timeout.
1) Pin Lock Enforcement
This is a Cisco Spark Mobile Device Management (MDM) feature which an enterprise admin can enable.
Once enabled, Pin Lock Enforcement will require the user of Cisco Spark for iPhone and Android to enable the device's pin lock when using certain features in the Cisco Spark app, in order to continue using the app.
This feature ensures the security of the content in the Cisco Spark app.
2) Customizable Cisco Spark for Web idle time-out (on-net and off-net)
An enterprise could customize their intranet and extranet idle timeout for both the Cisco Spark for Web and Cisco Spark Control Hub.
For example, the extranet idle timeout could be much shorter, such as 10 minutes, reducing the vulnerability footprint of users who are possibly in a public location or logged in from public computers, while a user logged into the intranet could get up to 60 minutes of idle time before being logged out.
3) Remote wipe and access reset by Admin
In the situation where a user loses their mobile device, or a user who has left the organization potentially has access to Cisco Spark content through their mobile device, an enterprise admin can revoke all access and wipe Cisco Spark cached content on mobile devices (iOS and Android), ensuring content security for the enterprise.
Note: These advanced security features require Pro Pack for Cisco Spark Control Hub.
---
THE FUTURE OF SPARK
According to Wikipedia: Silo mentality is an attitude that is found in some organizations; it occurs when several departments or groups within an organization do not want to share information or knowledge with other individuals in the same organization.
Silos prevent information from flowing effectively and prevents teams from collaborating. To eradicate this psychology and concept, SPARK has been rigorously working on the same, as Silo mentality will hinder the growth and innovation leading to loss. Within associations, Spark connects members with each other for one-on-one meetings that can help promote association goals by building community, creating a forum for sharing ideas and helping members strengthen their ties to the association. Across alumni groups, one-on-one meetings with fellow alumni create powerful personal and professional networking opportunities for your alumni while driving greater engagement with their alma mater.
All-in-one Team Collaboration Simple and Intuitive Interface Business Class Endpoint Agnostic Ability to share and view content, make calls, and escalate to real-time, multiparty voice and video with anyone, anywhere, all in one place The mobile-first UI is easy to use and feels the same on every platform End-to-end security, superior controls, and IT management Web browser, iOS, Android, Mac, Windows.
Research has shown that making space and time to connect with colleagues leads to a more productive, innovative and happier workplace.
"Cisco SPARK is the crossroad of serendipity and productivity.", Says the development team of Cisco SPARK and We second that!
---
Please follow and like us: