In your school life or during graduation you might have heard of technical terms like Sampling, Clustering, Analysis or Statistics. These terms are used when huge amount of data is analyzed or in simple terms 'MEASURED'!
In the year 2000 there was about 800000 petabytes of data all around the Globe, now we are exposed to about 5 Exabyte of data every second day. Certainly the managing of this data is one of the biggest challenges that our engineers face these days. Doubtlessly large amount of data provides more facilities to improve our lives but at the same time it equally pose risks of privacy and accuracy.(if at that instant it is exposed to the world).
Hence comes to the rescue ,Data Analytics. It is the science of examining raw data with the purpose of finding patterns and drawing conclusions about that information by applying an algorithmic or mechanical process to derive insights. According to Forbes, the big data analytics market will surpass $200 billion soon.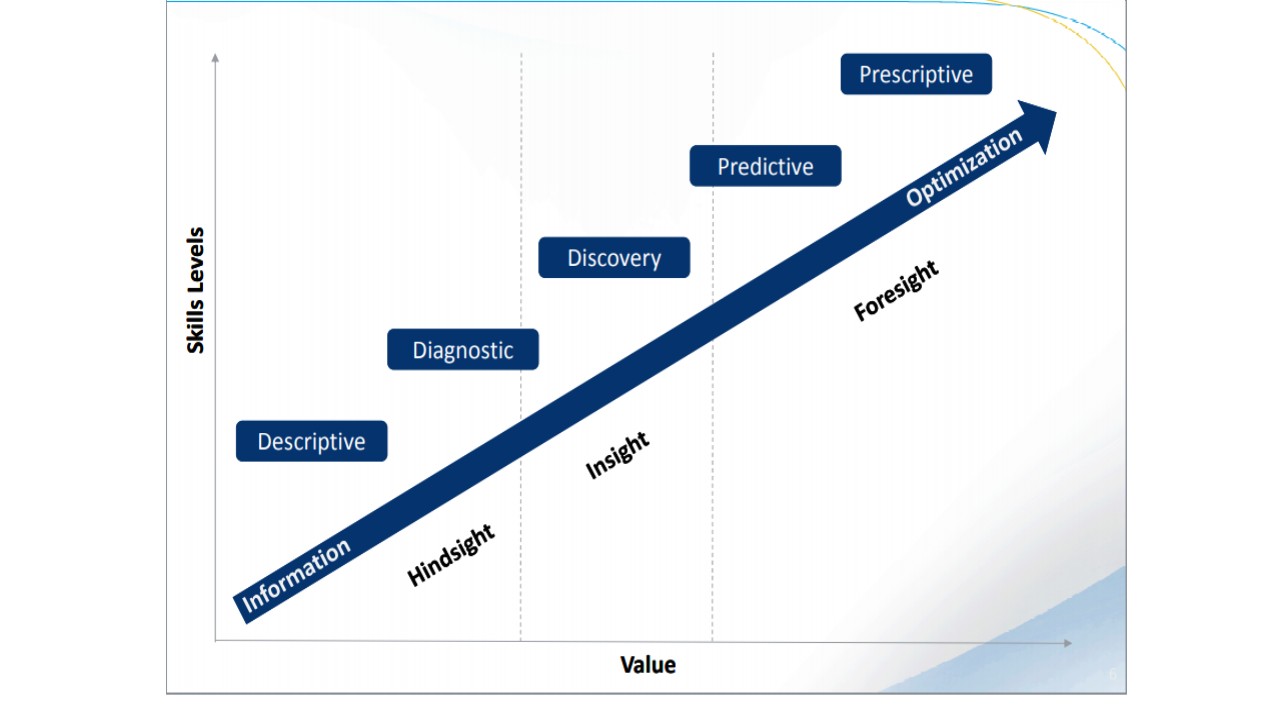 Types of Data Analytics
If we categorize widely, then we will find that there are four types of Data Analytics:
Descriptive Analytics: This is the most common technique of Analytics used these days. About 35% of companies surveyed say they do this consistently. Google Analytics, Omniture, etc. are one of the examples. This type of analytics are used to find the basic crowed you used/visited any service or website, example: number of views.
Diagnostic Analytics: "Why some things happened ?," is answered by Diagnostic Analytics. Business tools helps here. However, it is extremely complex and laborious work that has limited ability to give you actionable insights. It provides a good understanding of a limited piece of problem you want to solve. Usually less than 10% of companies surveyed do this consistently.

Predictive Analytics: If you can collect contextual data and correlate it with other user behavior data sets, as well as expand user data beyond what you can get from your web servers, you enter a whole new area where you can get real insights. Essentially, you can predict what will happen if you keep things as they are. However, less than 1% of companies surveyed have tried this till date. However it has been found that those who have used this brought an incredible result.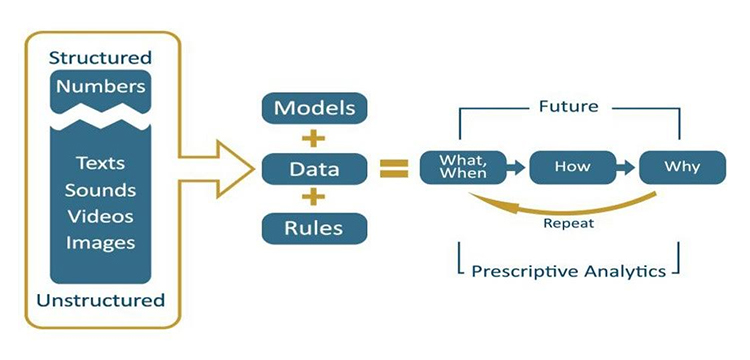 Prescriptive Analytics: Once you get to the point where you can consistently analyze your data to predict what's going to happen, you are very close to being able to understand what you should do in order to maximize good outcomes and also prevent potentially bad outcomes. It is highly beneficial if we expand our view on the bigger picture. It is THE FUTURE This is on the edge of innovation today, but it's attainable!
In order to be able to implement predictive and prescriptive analytics you need to add "cognition" (the recent future ) to your analysis through machine learning algorithms like the ones we use inside our Smart Canvas.  According to Gartner, 13 percent of organizations are using predictive but only 3 percent are using prescriptive analytics.
---
Future of Data Analytics
It has been predicted that the Data will always grow exponentially with time and gradually the methods and algorithms for data analysis will improve. According to Forbes recent report "Prescriptive analytics will be built in to business analytics software. In addition, real-time streaming insights into data will be the hallmarks of data winners"
A new designation will be created with the name of Chief Data Officer who will be in charge of all the Data Management and Transactions. Apart from this "Autonomous agents and things" will continue to be a huge trend according to Gartner. Like Data Analytics, Cognitive Technology will be in lime light. Hence the upcoming business world will be Data Driven, totally!
Please follow and like us: